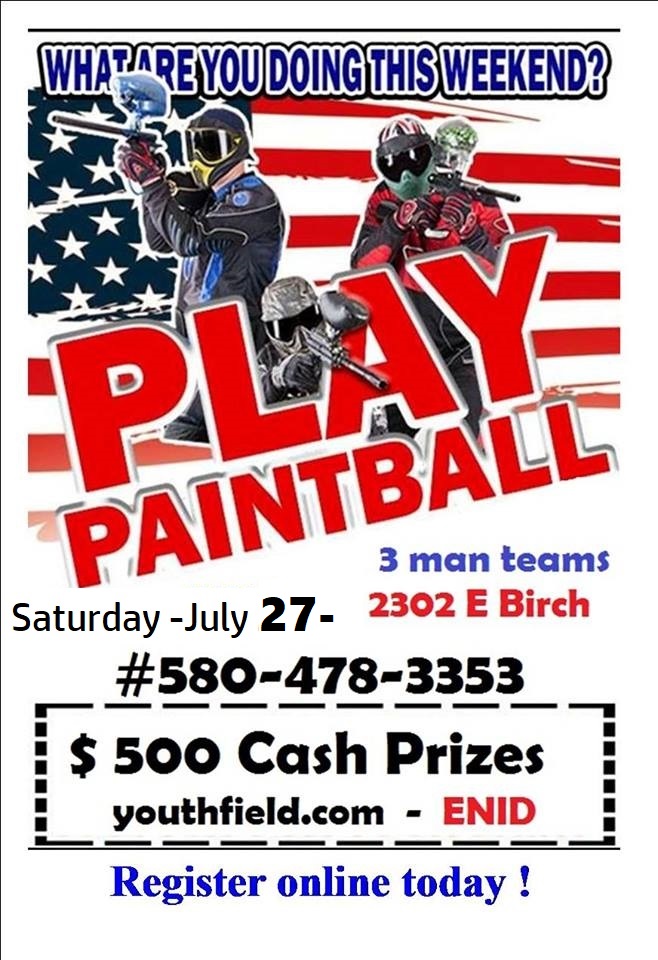 JULY 27th, Saturday from 12:00 noon until…
SIGN RELEASE ONLINE
Must register online
$500 CASH PRIZE ($300 for 1st place, $200 for 2nd)
10 teams required for full pay out, total of all registration fees will be paid out if less than 10 teams.
3 man teams (registration includes 666 balls per person)
$30 entry fee per person / $90 per team includes 1 case paint
MUST Register online (bottom of page)
10 team minimum, weather permitting
bring your own gun or use rental gear
single shot only (semi auto) no full auto
chrono required (must be under 300 fps)
5 minute time limit for each battle
paintballs purchased at the tournament rate –
…..1 pod = (aprox 150 balls) = $5.00
…..or 1 case of 2,000 paintballs for $40.00
 ___________________________
capture the flag  =  WIN and advance
no one on either team gets shot = DRAW
if your team of 3 all get shot, you loose and go to the losers bracket.
if neither team shoots all 3 opponents, the team with the most players left wins.
SIGN RELEASE ONLINE